This article is a
work in progress
: it is in the process of major addition or extensive cleanup.
You can help by
editing it.
- (Infobox Coming Soon - Currently Editing)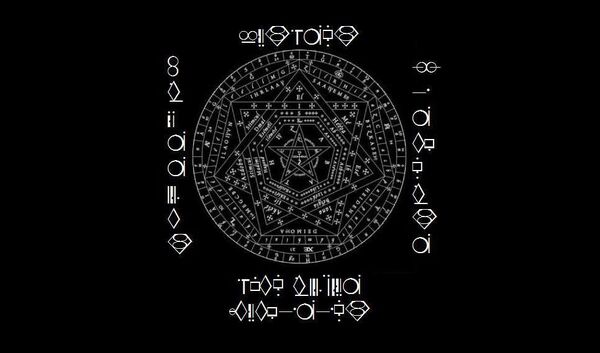 History
United States of America was the secondary and is the latest location for Black Magicians, first place being Germany. In Germany, the ancestors met and they decided to bring their meeting to Massachusetts in the USA to make Witchcraft public. After the 1500s, the Black Magicians started their own empire and their own order to isolate themselves from the other existing beings, including humans; they first began with ranking methods, then location briefing, after that they test each other's power and so forth. A year later after becoming Black Magicians, the Raijiin (Male Leader) and the Catalyst (Female Leader) were chosen and then the Bleedlings (Male Sub-Leaders) and the Aethers (Female Sub-Leaders) were carefully chosen through the "Counsel of Elders" (Note: The Elders chose who all the first leaders were going to be based on their energy level, blood relation and intuition). After generations have passed, the Raijiin and the Catalyst had made further decisions on who took leadership until some Black Magicians were beginning to be innately given authorization to lead their people. For instance, MARCUS was born a Raijiin and SIGN was born a Catalyst, ORB was born a Bleedling and GEM was born an Aether and so on. Check right below to see the leadership ranking system!
Male Leaders

Raijiin(s)
Bleedling(s)
Namgar(s)
Tryzin(s)
Groctan(s)

Female Leaders

Catalyst(s)
Aether(s)
Faora(s)
Sheeva(s)
Destare(s)
- (More Coming Soon)
Powers/Abilities
Raijiin Abilities
-- (Currently Editing - Coming Soon)
Catalyst Abilities
-- (Currently Editing - Coming Soon)
Others
---
Rituals
- (Coming Soon)
Allies/Friends
Ad blocker interference detected!
Wikia is a free-to-use site that makes money from advertising. We have a modified experience for viewers using ad blockers

Wikia is not accessible if you've made further modifications. Remove the custom ad blocker rule(s) and the page will load as expected.